I promise to update about my travels (and travails) in Beijing, China. Later. With pics, I promise.
In addition, I fully admit to messing about with Photoshop in lieu of, you know, updating. Here are two pseudo-iPod ads. I wanted to use the same font, but Myriad is commercial. $21. Boo. (P.S. if any Mac friends happen to see this and accidentally send me the font files, I'd be ever so grateful.)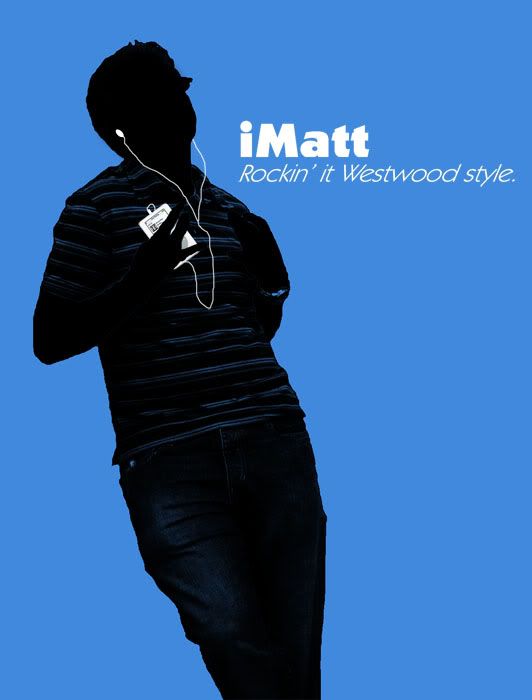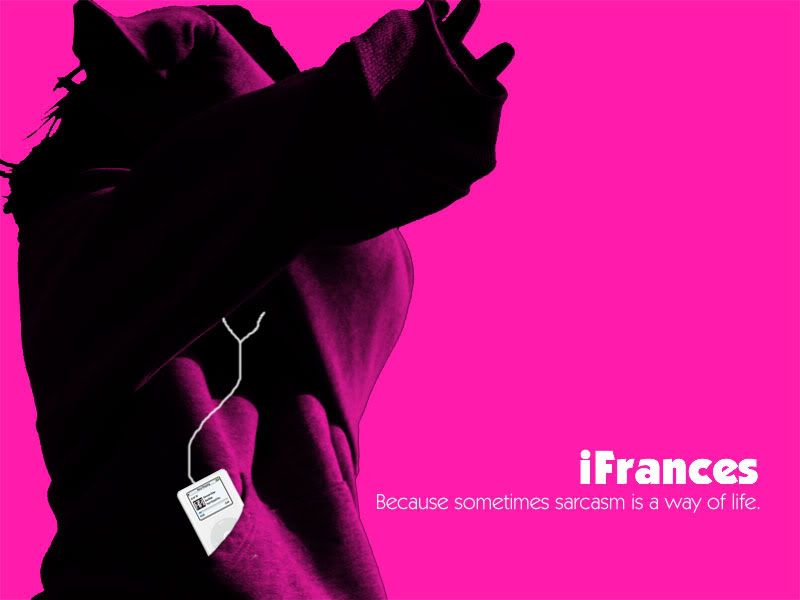 Still suck ass at headphones, but I still like them. I also need more dynamic photos of my friends.